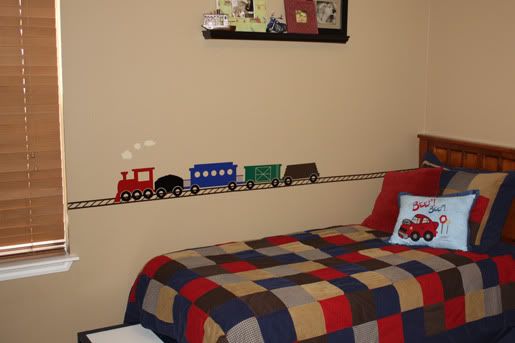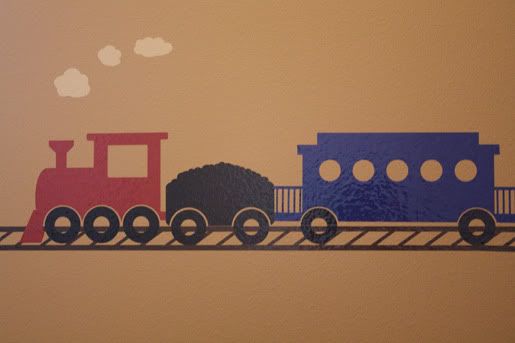 Your little man always wanted a train of his own on his wall? Now he can have one! Pick out your own colors for each section, so they can match your decor. Comes with an engine, steam, a coal cart, a passenger car, a caboose, a log cart and 13' of track. You can also purchase extra track if you would like to go around more than 13'.
dimensions of engine: 9"w x 6.5"h
dimensions of steam: 7"w x 4"h
dimensions of coal cart: 6"w x 5"h
dimensions of passenger car: 14"w x 5.5"
dimensions of caboose: 10"w x 4.5"h
dimensions of log cart: 10"w x 4"h
total pieces to install: 6
dimensions of track: 13'w x 1.5"h
total pieces to install: 4
price of train with track package: $40.00
price of extra track package: $20.00