I've had this cute cherry blossom branch designed for like a year, but I've never had any place to put it. So, my cute friend let me practice in her house!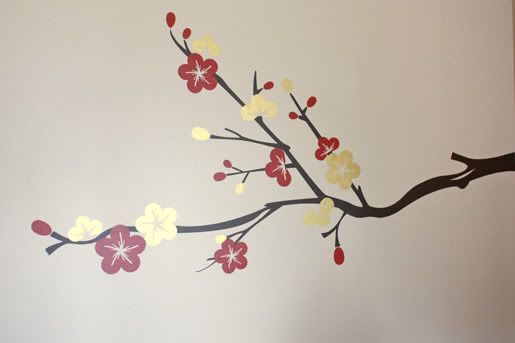 I really liked the gold flowers with the dark red ones.
It can be ordered with one or two colors choices of flowers.
Dimensions: 47.5"w x 23"h
Pieces to install: 3
Total: $40.00