In the process of decorating my boys playroom, I asked them what they would want to put on the walls, and Colt said "A helicopter!" and Ayden said "A digger!" So, I came up with some big machine squares.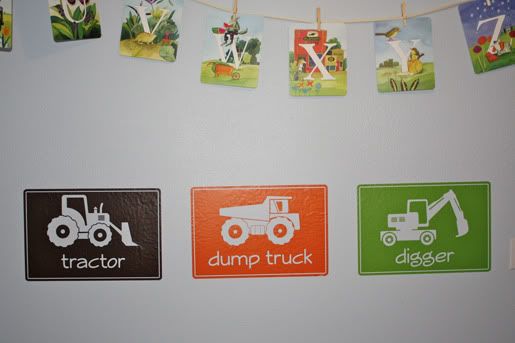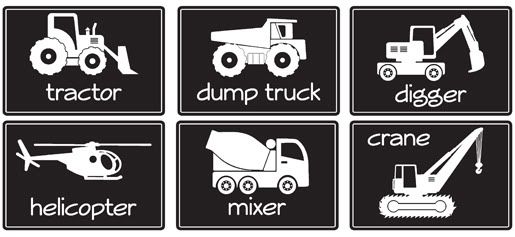 These are the only 3 I ended up using, but I did them so big, that you don't need much more than that!
They were pretty stoked to use the awesome car track I set up to take pics! But honestly, they have to show everyone who comes over their new playroom wall pictures. They are so proud!
Sad to say Colton's helicopter didn't make it on the wall, I printed it in white and you couldn't see it very well on the blue wall. So, I'll have to find somewhere else to put it in my house.
They can be ordered in two sizes, small or large. The large squares are W19"xH13" and the small squares are W8"xH5.5". If you order the SMALL package you get all 6 squares in any color you want. If you want the LARGE package, you will get any 3 of your choosing in any color you want.