My house just wasn't spooky enough this year! So, I created some awesomely creepy rats for you to put around your floors to surprise your friends! :)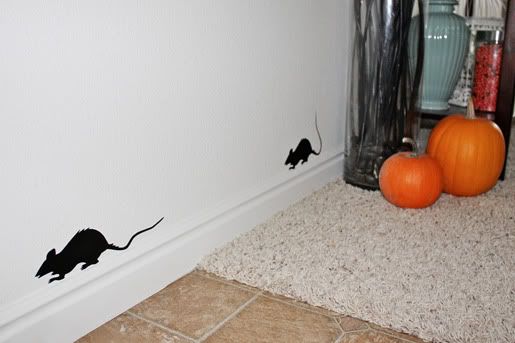 My favorite place to put them in on my stair walls. I like that they look like they are actually walking on the carpet here. I suppose I could have put them on my baseboards instead of above them, but I didn't really think about it until just now! Oops!
The sheet is $15.00 and comes with 15 rats. There are some with their tails straight and down and some with it up in the air. 1/2 are facing the right and 1/2 are facing the left.
Get your sheets now and enjoy the spookiness for the rest of the month! They can be found in my easy shop
here
.