This year, I was feeling like my usual halloween decor was pretty boring! So, I took my super cool,
Creepy Halloween Tree
and shrunk it to fit my door!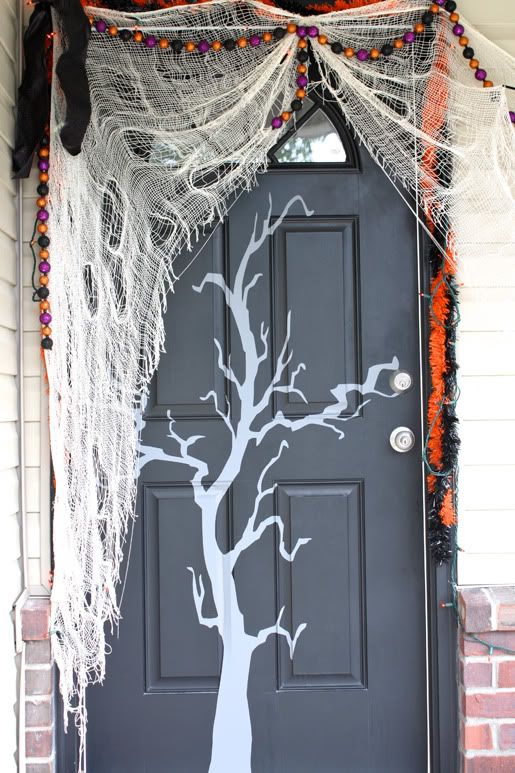 We then designed some fun faces for our pumpkins. If you are like me and like to use your pumpkins for not only your Halloween decor, but your Thanksgiving as well, this is a great way for you to do that. Once Halloween is over, the vinyl peels right off and you now have beautiful pumpkins! Carving them doesn't really work out that well for reuse.
My boys LOVED picking out their own faces, and I even let the oldest one put them on himself. The left one is my 2 year olds and the right one is my 5 year olds. He did a pretty good job! I never would have thought to do two small triangles for the nose. That was all him!
Here's a few other options.
Here is what comes in the kit, plus about 20 different sized triangles, and 9 different eyebrow styles. There is enough here to decorate at least 12 pumpkins!
here
at my Etsy shop.