A really good friend of mine has two girls... and since I have 3 boys, I'm ALWAYS dying for a girls room to play with. So, when Wendy told me she wanted some vinyl to match her girls pink, white and black color scheme and their polka dot bedspreads, this is what we came up with...
They had this cute magnet board in their room to display all their awesome artwork, so we did two of the Large Swirls, just flipping the second one to make them look different from one another.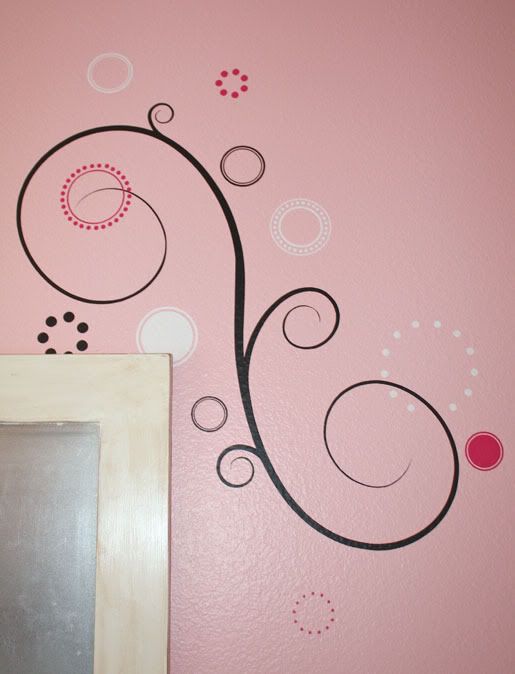 I put the vinyl slightly behind the magnet board to make it look like a complete piece of art, the vinyl and the board. If you put the vinyl too far away, it won't look like one piece. Which is the look I was going for.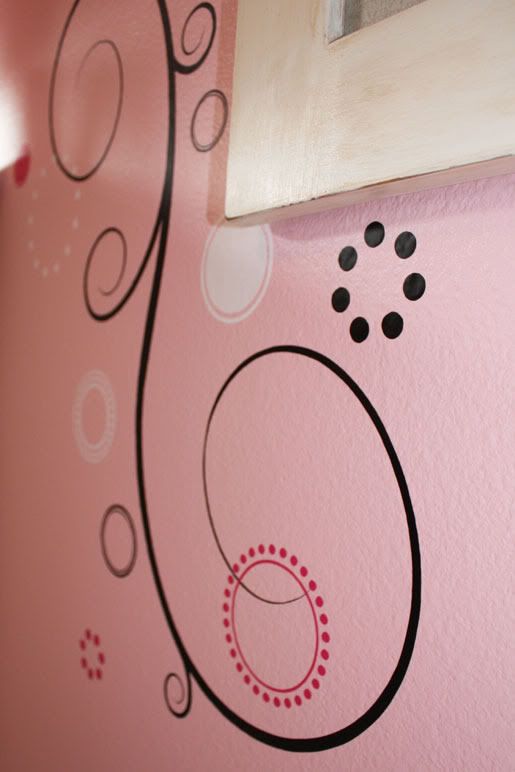 Each design comes with 3 color choices. 1- Main Color (the swirls and a few of the circle designs 2- Secondary Color #1 (1/2 of the circle designs- the ones listed in Hot Pink) 3- Secondary Color #2 (other 1/2 of the circle designs- the ones listed in White)
The second part of the design is the Corner Swirls. We put one of them in the corner of the bunk beds, and the other on the corner of the closet.
When you order the Girly Swirls Vinyl Wall Decal, it will come with 2 of the Large Swirl and 2 of the Corner Swirl. You will have your choice to have them look the same or 1 of the Large Swirl and 1 of the Corner Swirl to be mirrored.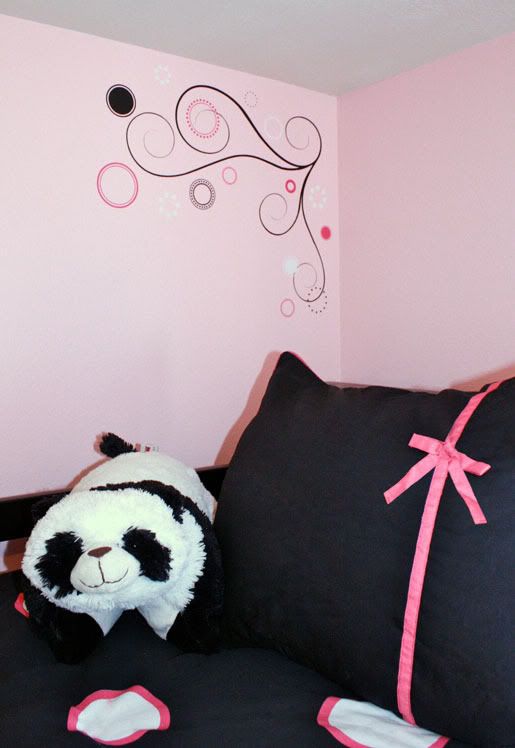 If you were framing something, say a doorway or window with the corner swirls, we recommend reflecting them. Since we used ours in different areas of the room, we kept them all the same.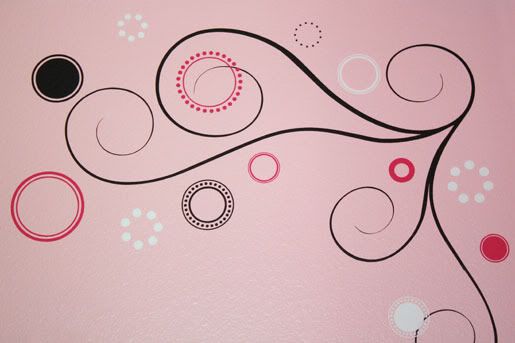 The Girly Swirls Vinyl Wall Decals can be found here at
my Etsy Shop.
I hope your little girly girls will love these fun circle swirls as much as I do!